The next episode of That Was a Show? is coming October 1st. Listen to this fun Radio Gizmo network promo to find out what it is!
Related Episodes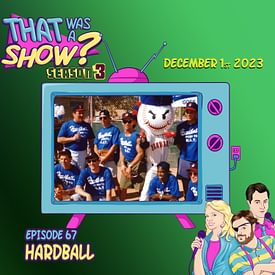 December 02, 2023
x
67
01:14:21
102.94 MB
Hardball WAS a show. This baseball themed workplace sitcom aired on Fox in the fall of 1994 and centred around the exploits of the fictional American League team The Pioneers. Sitting on the bench for this one were some actors who'd go on to be some real heavy hitters themselves, like Bruce Greenwood, Mike Starr, Phill Lewis, Joe Rogan and Steve "Kenny Bania" Hytner. Join Brynn, Aaron and Barry as they bunt, hit a homer,...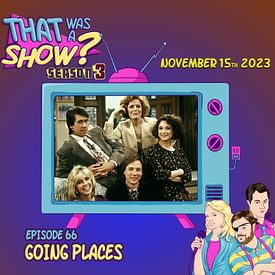 November 20, 2023
x
66
01:16:45
106.26 MB
Going Places WAS a show. In fact, it was part of ABC's famous TGIF lineup during the 1990 to 1991 season, and lasted just 19 episodes. It was about two brothers from Chicago who move to LA to take jobs as TV comedy writers, and move into a house owned by the show's producer. Also living with them are two women who also write for the show. Hijinks ensue? Going Places stood out as a workplace comedy for adults, as compared...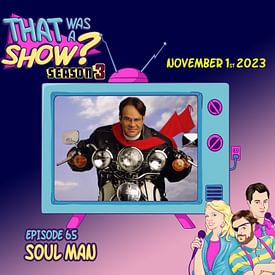 November 01, 2023
x
65
01:16:25
105.81 MB
Soul Man WAS a show. It ran from April 15, 1997 to May 26, 1998 for a total of 25 episodes. Starring official Blues Brother Dan Aykroyd, it's the story of Mike Weber, a widowed Episcopal priest and single father of four children in Royal Oak, Michigan. It takes place in the Home Improvement Sitcom Universe due to crossover episodes featuring Al Borland, and also features occasional guest appearances from the one and only...